Michigan City Chamber of Commerce
About Michigan City Chamber of Commerce
EXPOSURE: Membership expands your network of customers & suppliers. Networking opportunities abound for Chamber members. Building relationships is the best way to grow your business & the Chamber can help you.
REFERRALS: The Chamber answers hundreds of inquiries each year for products & services & relocation information. Inquiries are only referred to Chamber businesses & organizations.
CREDIBILITY: MCA Chamber is the go-to source for information about businesses & organizations in the area. Your membership makes you part of a respected organization.
INFORMATION: The Chamber offers resources to meet the educational needs of our members, such as classes, seminars & meetings on timely topics that impact members.
PROMOTION: The Chamber promotes our community - to visitors & existing residents who become your customers, vendors & workforce. A variety of promotion & advertising opportunities are available through various Chamber communications including our annual Business Directory, website, weekly & monthly e-newsletters & events.
COST SAVINGS: Our Members Helping Members Program allows member businesses to offer discounts on their products & services to other Chamber members.
ADVOCACY: Our mission is to serve as a force in effectively directing, guiding and influencing issues that impact our members and community.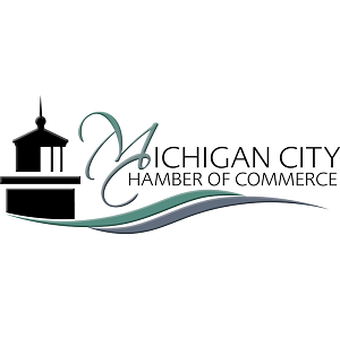 200 E Michigan Blvd
Michigan City, IN, 46360