Ballyea Celtic Jewelry Design & Irish Gifts
About Ballyea Celtic Jewelry Design & Irish Gifts
Ireland is famous for its contributions to music and literature, but it's also well known for its art, which is influenced by the ancient Celts, Romans, Christians, Saxons, and Vikings. It is rich in symbols, including spirals, swirls, knots, crosses, and more. Bernadette Moore-Gibson and her husband Gary recently moved to Michigan City full time and are the owners of the newly-opened business, Ballyea Jewelry Designs, in the historic Uptown Arts District of Michigan City. Drawing on her own Irish heritage, she incorporates many of these symbols into her hand-carved and hand-crafted designs.
Bernadette grew up in Chicago and started working in the jewelry industry almost 30 years ago. She founded Ballyea Jewelry Designs in 1991 and she and her husband travel to Ireland and many US Irish festivals and fine-art craft fairs throughout the year. She loves working with couples to create custom-designed wedding and engagement rings and accepts commissions for other pieces as well, including bracelets, pendants, earrings, brooches, and more. Once a design has been agreed upon, she hand-carves the item and then casts it in precious metals of the clients choosing: sterling silver, gold, white gold, or platinum. She enhances her work with a wide variety of gem stones, whether provided by the client or purchased through her. In addition to her artistry, Bernadette serves as the Director of Pastoral Care at Old Saint Patrick's Church in Chicago. Today, she steadily pushes the boundaries of creative innovation, introducing new and exciting pieces to her extensive Celtic Collection.
Bernadette's work is also influenced by the ancient Book of Kells manuscript, which dates back to 800AD and features ornate illustrations and calligraphy. The grand opening of Ballyea Jewelry Designs was held June 10th and Bernadette is very excited about her new Michigan City location. In addition to her jewelry, she also offers hand-crafted Celtic-themed merchandise and gifts including scarves, purses, and framed artwork and photography. It is estimated that the US has seven times the Irish population of Ireland itself, so she should have no shortage of clients who claim Irish heritage. The shop is open Tuesday through Sunday from 11am-5pm or evenings by appointment.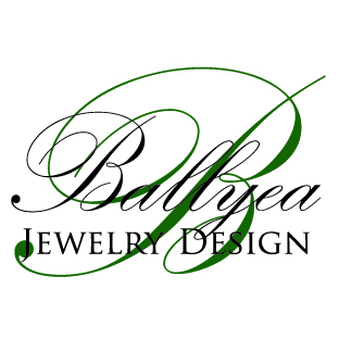 Custom Celtic Jewelry in Sterling Silver, Gold and Platinum. In addition to our jewelry, we also offers hand-crafted Celtic-themed merchandise and gifts including scarves, Maruca purses, Wild Goose framed artwork and photography.
519 Franklin Street
Michigan City, IN, 46360